Offering a 360° approach to true radiance.
We believe your internal health is a crucial part of your external beauty. Since there is no one-size-fits-all solution, we've brought together a team of health & beauty specialists to give you personalised, all-round support. Combine your non-surgical cosmetic treatments with holistic consultations for deep, long-lasting health and radiance.
'Live to Thrive' consultationS WITH NUTRITIONIST Josie Waring | £200
We'll look at your medical history, diet, existing test results, and long-term goals to create an individually tailored programme. Lab tests may also be suggested to confirm any nutritional deficiencies or imbalances. After the initial 90-min consultation, a 60-min follow-up appointment will be scheduled to assess progress, fine-tune the programme, and determine any ongoing support.
CONSULTATIONS WITH AESTHETIC NURSE JENNA BARCLAY | free
Prior to commencing any aesthetic treatments, we recommend a thorough skin assessment with one of our highly trained specialists. Our patient's motivations, concerns and expectations will be established and our practitioner will work with you to create a customised treatment plan that aligns with your personal goals.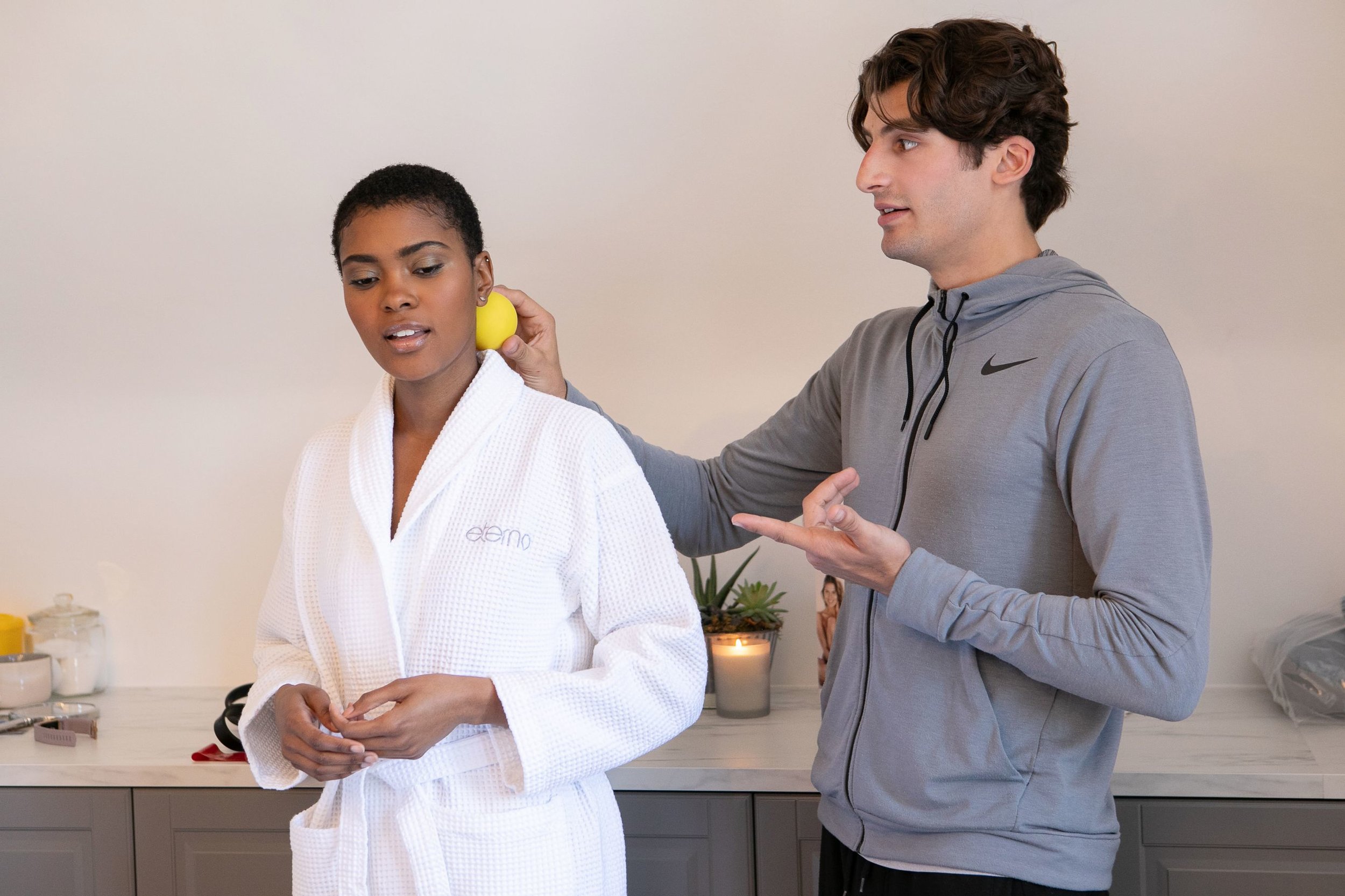 Lifestyle & Personal Training with Edward Charmantas | £75 / 30min
A PFT (Pain Free Training) consultation happens at the Eterno 360º clinic or the gym. Edward will discuss your health goals, whether it is weight loss, muscle gain or pain relief, and create a personalised fitness and lifestyle plan to help you get there. You'll also have monthly weigh-ins to track your progress, and a postural and flexibility assessment to insure a safe and injury-free process.
consultationS with beauty therapist sarah Haselwood | free
We offer consultations with our resident beauty therapist, during which we will discuss your main concerns, motivations and history with your skin. We will then focus on creating an achievable plan, tailoring a combination of skin care treatments to achieve your goals.
NON-SURGICAL COSMETIC TREATMENTS
A consultation is recommended ahead of treatment, to ensure you're getting the safest, most effective solution for your concern.
Consultations with Fulvio: £100 (redeemed against treatment)
Consultations with Nurse/Beautician: Free